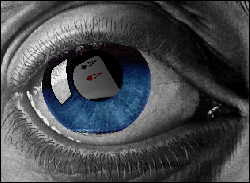 Where is online poker heading. Legislation passed last October restricting banking transactions set off a panic where many poker sites shut down U.S. players accounts. The Justice Department started it's attack even before additional laws were passed with the arrest of Bet On Sports executives and then the arrest of Paradise Poker's CEO. Just recently they arrested former executives and large stock holders of
Neteller,
a banking tool used by many U.S. players to fund their poker accounts. Now the FBI has followed up by freezing access to Neteller accounts as part of it's ongoing investigation into the company raising doubts as to whether U.S. citizens will ever see these funds. All of this has been done without utilizing any of the provisions of the new legislation.
I personally see the number of new U.S. players shrinking although there appears to be a fair amount of novice players entering the tables from Europe and Canada. With the withdrawal of Firepay and Neteller it's only going to get harder for new players to enter the market. We all knew this was coming and there is no reason to expect a change in this decline anytime soon, if at all.
A major failing on the part of Americans and online players in general is the lack of any organized fight to overturn existing laws or efforts to get new legislation introduced into congress. Most agree that the Poker Player Alliance dropped the ball when it came to stopping passage of the Unlawful Internet Gambling Enforcement Act of 2006. It has also been suggested that the PPA doesn't really have the interest of the poker player in mind but is merely a front to line the pockets of it's administrator.(see
2+2 forum thread
on this subject)
The poker sites themselves have failed to lobby in their own best interest and seem to be blind sided by the events of late. Their have been attempts by 2+2 forum members to establish a non-profit organization that would work in conjunction with poker sites to further the interests of online poker but that too seem to have floundered.
With a lack of support from pro players, poker sites and the poker community in general, I'm affraid the efforts of our corrupt politicians are going to severely injure the ability of online poker players to make a profit and in affect will create the ultimate demise of online poker as we have grown to know it. In the same sentiment that many said they will never ban online poker, the lackadaisical attitude of the industry and the failure to fight back is going to create a self imposed prohibition that many said wouldn't happen.
It seems as tho Americans have become to lazy to stand up for the simple freedoms that our forefathers were willing to die for and our corrupt political system is sure willing to take advantage of it.